As the BIM option is rapidly increasing in Europe, it is important to stay focused. How do you respond to these developments, how do others do this, and what is possible? Get your answers at one of these fairs.
1. Interclima+Elec, France
Anyone who wants to go to this fair must quickly book a ticket to France. Interclima+Elec is one of the largest MEP fairs in Europe and will take place in Paris from 7-10 November, at the same time as the Batimat and Idéobain fairs, which will bring together all the players in the construction sector. Interclima+Elec focuses specifically on technical installations for the realisation of effective and energy-efficient buildings. This is where manufacturers, installers and contractors come together to discover innovative solutions for the buildings of the future.
For you? If you want to discover the latest solutions for the installation industry, from BIM software to products from leading manufacturers.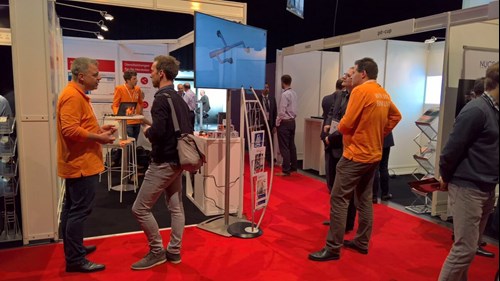 2. BIM World, Germany
BIM World may not be the largest trade fair, but it is the one where BIM in the construction industry is all about. On 28 and 29 November in Munich, more than 3,000 visitors from 22 different countries are expected. Visit the 100 exhibitors, attend the international conference and meet inspiring BIM experts, software developers, consultants and suppliers from the entire construction chain. Discover the latest digitisation trends in the construction industry.
For you? If you are interested in digitisation, innovation and working with the entire industry and want to be ready for the future.
3. VSK, The Netherlands
The focus of VSK is on the ever smarter use of our trade: all technological developments are changing the work, role and responsibility of the MEP engineer. Discover at VSK how you can keep up with and react to recent changes in the industry and what other parties are doing.
For you? If you are a Dutch MEP engineer who wants to keep up with the dynamic changes in our sector.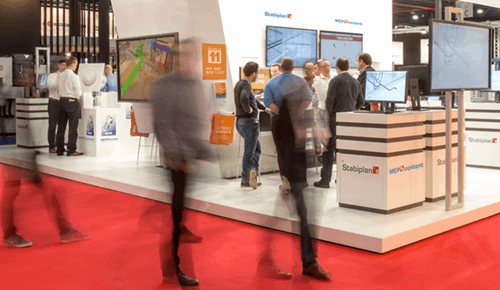 Meet Stabiplan and MEP content
On the VSK (standard 09. A008), Interclima (Hal 2, stand E033) and the BIM World (stand 74-76) you can meet Stabiplan and MEPcontent and discover the latest developments in the BIM software. Visit our stands and be inspired by our BIM experts.